Free Grab and Go Meals for FSD5 Students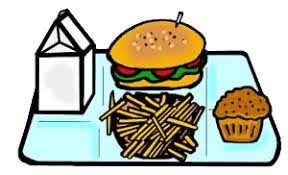 ---
Free Grab and Go Meals for FSD5 Students
ALL Florence School District Five and Head Start students will be offered a nutritious variety of ready-to-eat meals, including fresh fruit, veggies, milk, and more. A parent or guardian must provide name of student(s) enrolled in our district to pick up meals. ALL meals are at no charge for ALL students.
PICK UP DAYS AND TIMES:
MONDAY- 11:00AM – 1:00PM (food for 2 days)
WEDNESDAY- 11:00AM – 1:00PM (food for 3 days)
PICK UP LOCATION: JOHNSONVILLE ELEMENTARY SCHOOL FRONT ENTRANCE
Contact Robin Altman at FSD5 District Office by phone 843-386-2358 or by email raltman@fsd5.org if you have any questions.
This institution is an equal opportunity provider.