Teacher of the Year: Shauna Miller

---
Teacher of the Year: Shauna Miller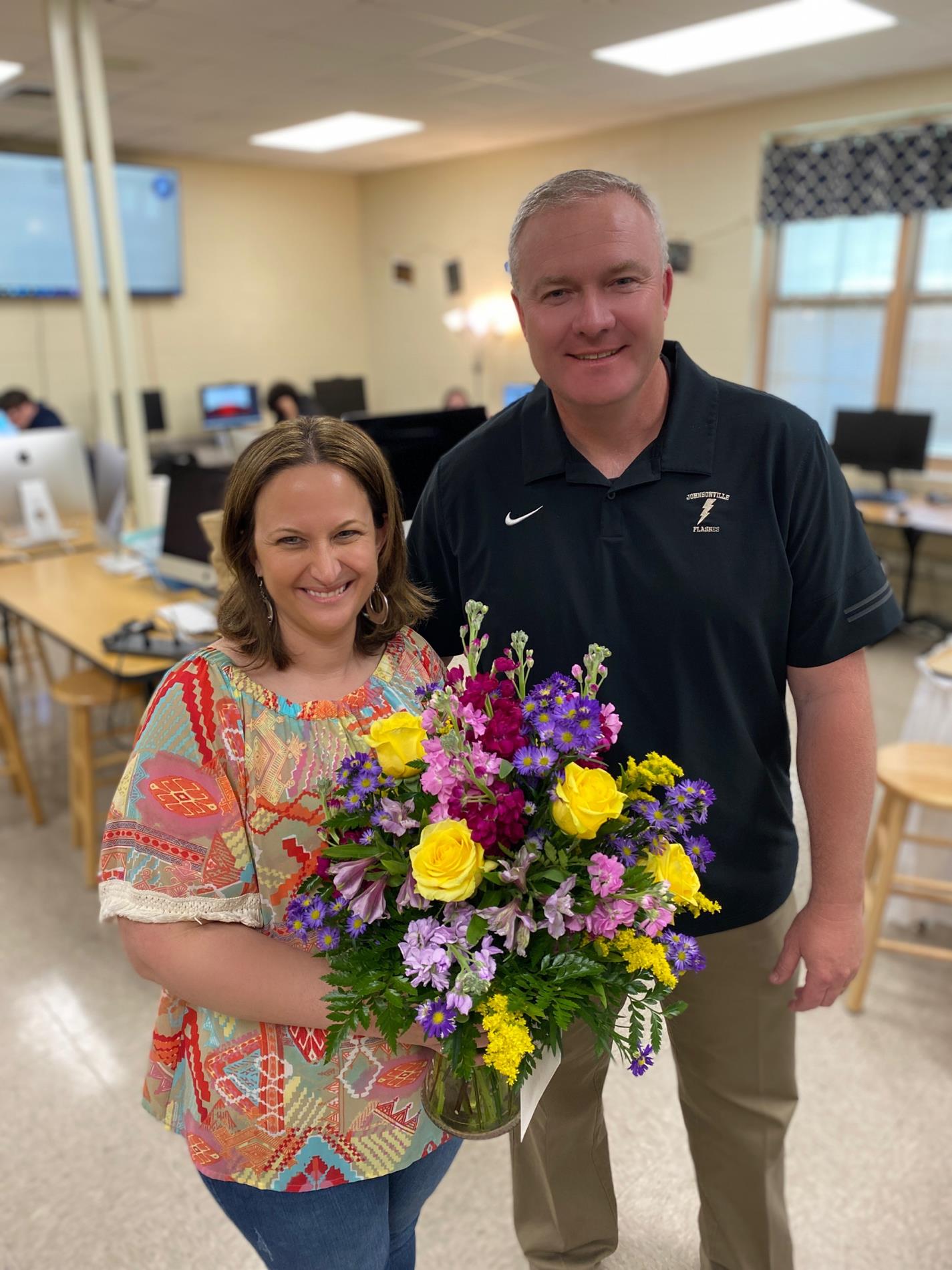 Mrs. Shauna Miller has been chosen by her peers as Johnsonville High School Teacher of the Year. Mrs. Miller teaches Digital Publication, Foundations of Animation, and Image Editing. She also sponsors our school news show and does an outstanding job.
Mrs. Miller is a Johnsonville High School graduate, and her goal is to prepare students for employment and/or postsecondary education in order to become productive individuals. Mrs. Miller has a Bachelor of Science in Business Administration from the University of South Carolina and a Master of Arts in Human Resources Training and Development from Webster University. She has taught previously Business Education at the Florence Career Center, and before getting into education, she had twelve years experience as a Human Resources Manager in the healthcare and accounting industries.
On behalf of Johnsonville High School, we congratulate Mrs. Shauna Miller on her recognition as Johnsonville High School Teacher of the Year.